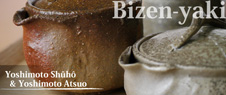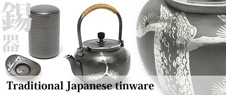 ---
In the morning of April 24, we will be putting a newly designed version of our site online.
This may cause display problems, for example, the new version may not be displayed immediately. If this happens, please solve the problem by clearing your browser's cache memory and refreshing the page.
We are sorry for the inconvenience.


2015.4.10 :

5 new accessories (Teapots)

2015.03.12 :

7 new accessories Asahi-yaki

2015.2.12 :
A very broad selection of high-quality Japanese teas from various regions, reflecting the great diversity of excellent teas in Japan, from sencha to kama-iri cha, as well as black teas. In our tea shop you will find not only the best green tea, but unique, sometimes quiet rare, teas with strong personality.

As a tea shop, in order to help you appreciate fully the best green tea, we offer Japanese accessories that have been chosen carefully for the quality of their production, their functionality and also their aesthetic value. They are crucial to good preparation of very high quality Japanese green tea.